Guitar Droid
Guitar Droid is a multitouch configurable virtual guitar with effects, scales and chords.
Guitar designed both for those who want just bring a guitar on their Android device and those guitarists, right or left handed, who want to investigate new tunings, harmonic structures and combinations of strings, thanks to the easy customization that Guitar Droid offers.
With its powerful sound engine up to 16 voices, their real sounds recorded in studio, sound effects and multiple settings, you'll need more fingers to play with it.
¡And strings move!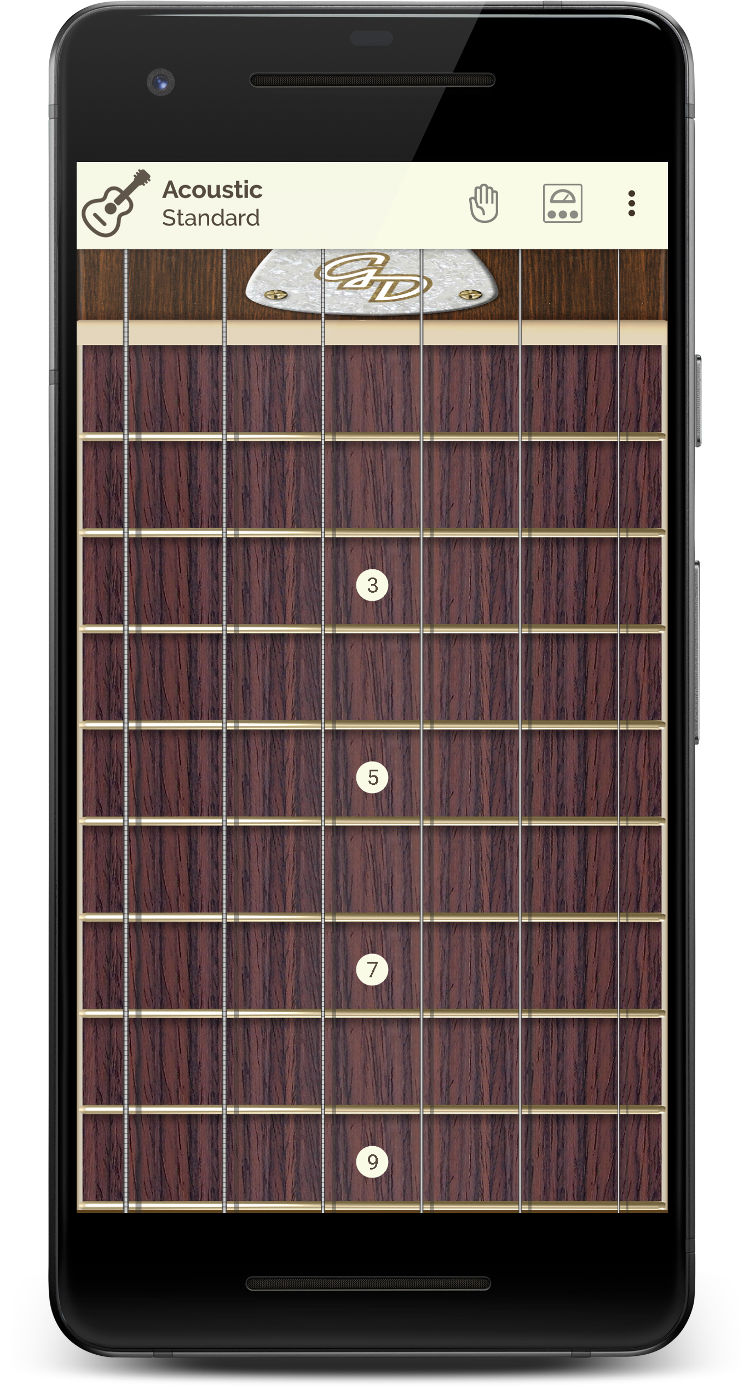 You can play with one or two hands
- Touching directly on the screen as you would with the left hand on a guitar (One hand mode).
- Strumming the strings (Two hands mode) with the right hand while the left draws the chords.
Scales and chords
Complete Sound effects rack
Guitar Droid is fully configurable.
- Six types of guitar: Acoustic 6 and 12 strings, Classical, Electric, Metal and Jazz 330.
- Number of frets: from 2 up to 13 frets.
- Fretted note info.
- Left handed guitar.
- Capo.
- Number of strings: from 1 up to 6 strings.
- Individual tuning of each string.
- Up to 12 preset alternate tunings.
- Up to 12 preset instruments.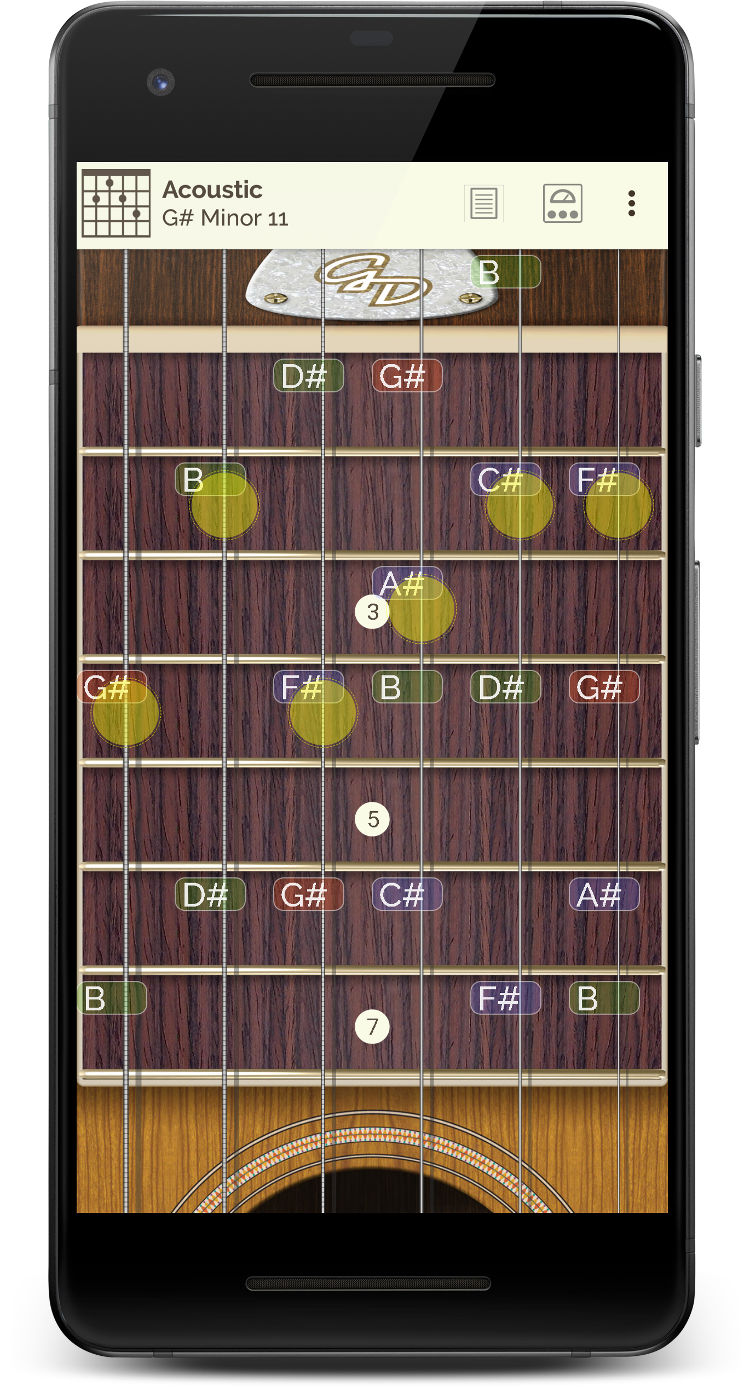 Devices and operating systems
Guitar Droid is an app that works with any model, screen size or resolution of the Android operating system from version 4.4 KITKAT (API level 19).