Composer - How to use it
Composer is an app that creates original music and songs algorithmically, with melody and rhythm, using the adjustments made by the user.
You don't need to be a musician to create your own music with Composer. All the magic takes place on 2 screens:
- The Main Screen, which deals with general song aspects as tempo, rhythm and drum kit, instrument and overall tune, among others.
- The Settings Screen, that allows you to model the melodic character of the composition through several simple and intuitive controls.

First run
With the app downloaded and displayed, click the Presets button and try the 21 configurations that Composer brings you. You can use them as a starting point for your own compositions and will give you a quick idea of Composer's possibilities.
A preset stores a particular Composer settings, designed to achieve a particular musical style. You can also create your own presets. Experiment with them.
Main Screen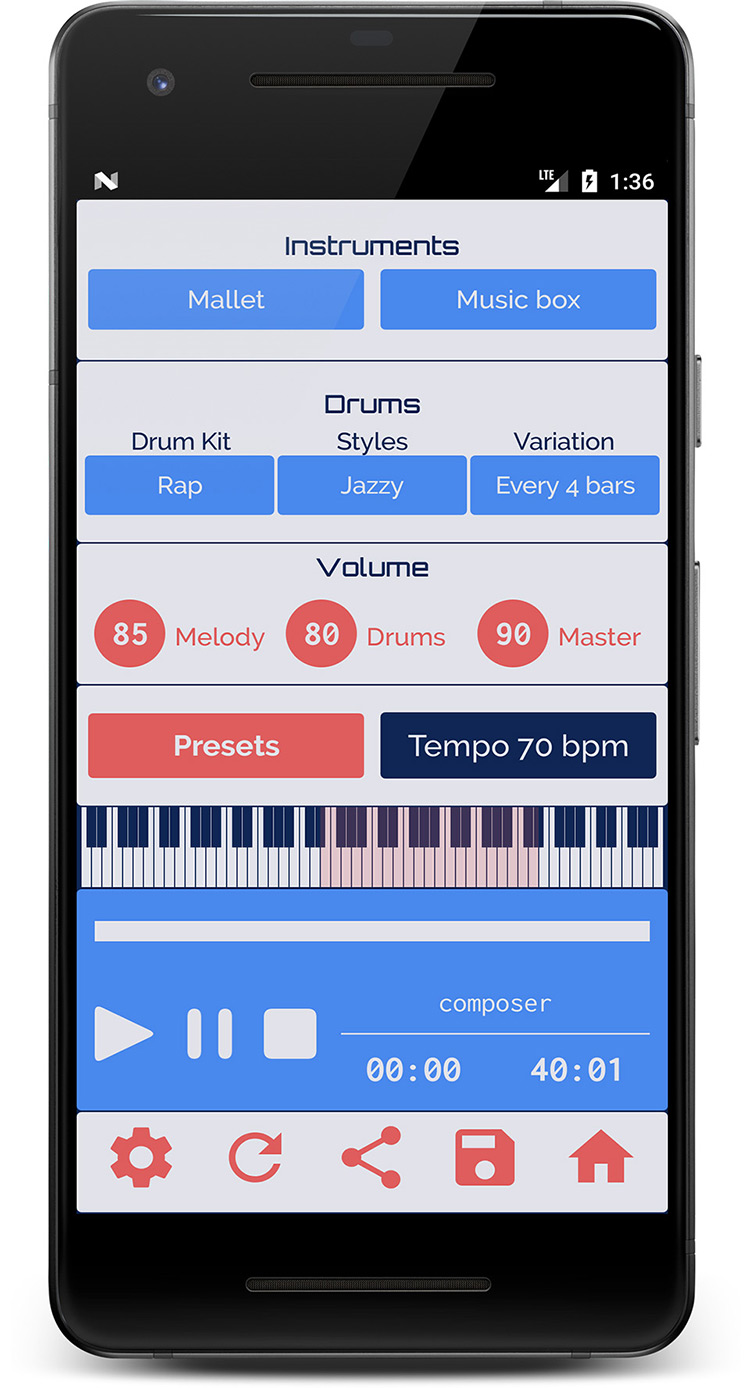 On the main screen of Composer you can:
* Midi File is a light and standard format, reproducible on any tablet or phone and easy to share in your social networks
When the app starts, Composer generates a melody adjusted to the default values. Experiment with their controls.
If you decide to compose a new melody, push Settings button, change the parameters as you like and push the Create button. You will come back to the Main screen with your new melody created.
Settings screen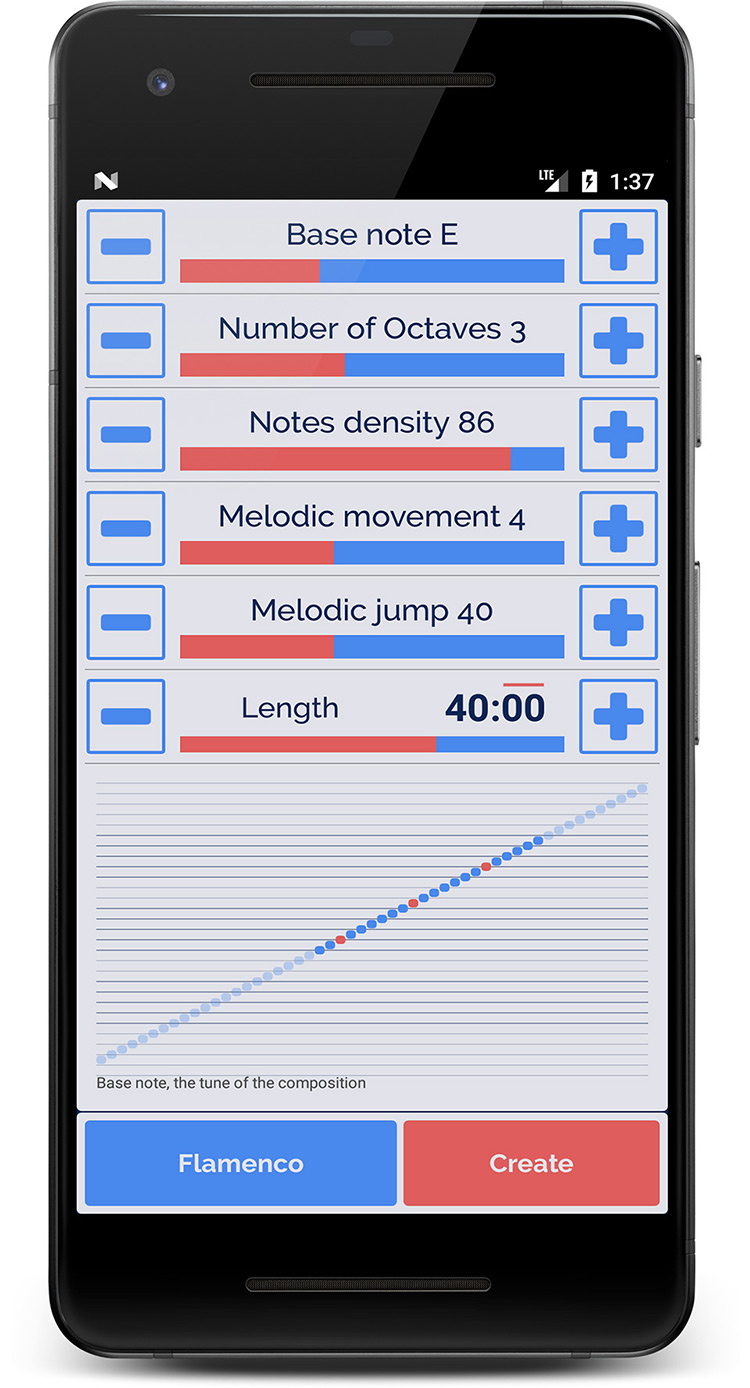 On the Composer app Settings screen you can model your melody, using this controls:
The button Create composes a new melody and take you to the main screen.
Entering the Settings screen forces the creation of a new composition.
If you want to keep a carbon copy of the melody with which you were working, save it first in Midi File format from the main screen.
If what you want is to keep your current configuration, save it in Preset format
By clicking on each control, a set of notes appear at the bottom of the screen, explaining their function. Due to the random character of Composer, these notes do not represent the current composition, but the type of control exercised.
Base Note, Style and Number of Octaves do represent the actual values chosen. You can change the chosen octave by clicking on the top or bottom of the staves.