Musical Dictation - How to use it
Musical Dictation creates, plays and corrects musical dictations using musical notation.
The operation is very simple. Every time you open the app or press the New button, a new musical dictation is automatically generated by the app, based on the selected settings.
Using the music player located at the top, you can hear the dictation whenever you want. Dragging notes vertically with your finger, you can place them in the correct pitch.
Once satisfied with the result, pressing the Done button, musical dictation tells you the number of hits and misses.
Main screen
Every time you start a dictation, the staff is filled with the number of notes selected, all the same note, as selected in Settings. Clicking on each note and dragging up or down, you can place each note at the correct pitch, even while the dictation is playing.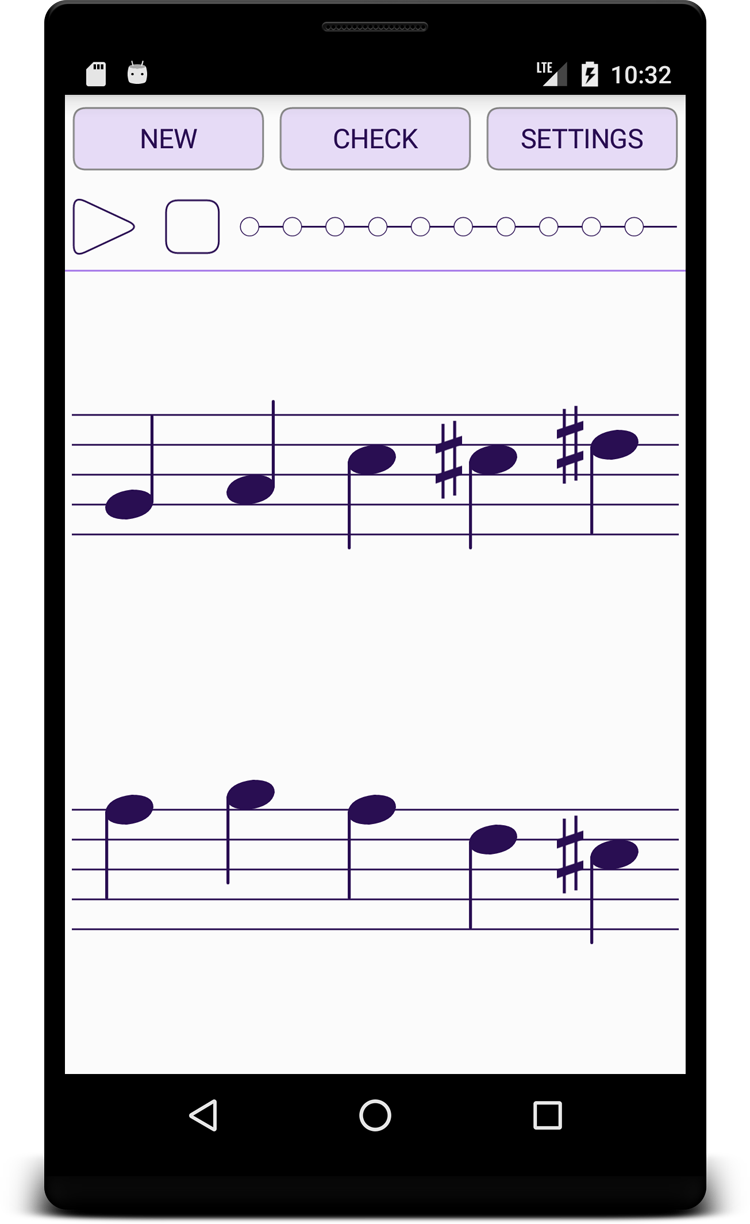 At the top of the screen are the three main buttons of Musical Dictation:
New
Creates a new dictation based on the settings established in Settings
Check
Pressing this button your Musical Dictation is corrected, showing the mistakes and successes
Settings
Open the settings screen
The music player plays, stop and pause the dictation. You can jump to any note too.
The little circles in the time bar correspond to the notes positions.
Result screen
When you click the Done button, Musical Dictation corrects your dictation showing the number of hits and misses.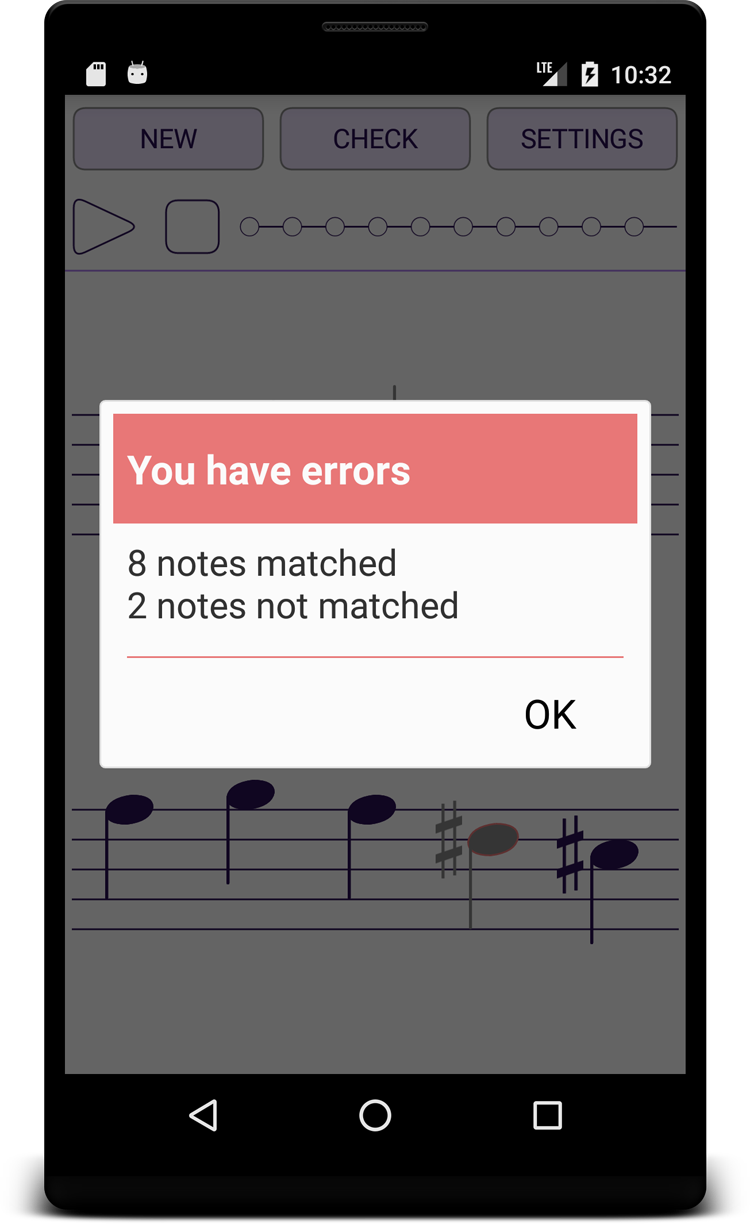 On the staff appear successes as black notes. Misses appear as red notes, along with the right note in gray.
Once you press OK, you can listen again the dictation and learn from the mistakes made, if any.