Composer - Overview
Composer is an app that creates songs and original music with melody and drums rhythm through random algorithms that you can share via Email, WhatsApp, SMS, etc.
Composer algorithmically creates one voice original melodies with drum rhythms, up to an hour length, with any tempo for any instrument. Thanks to its accessible interface, composing music has never been so easy. Even without any musical skill.
Composer composes songs of up to 1 hour in length. In the free version the duration is limited to 3 minutes.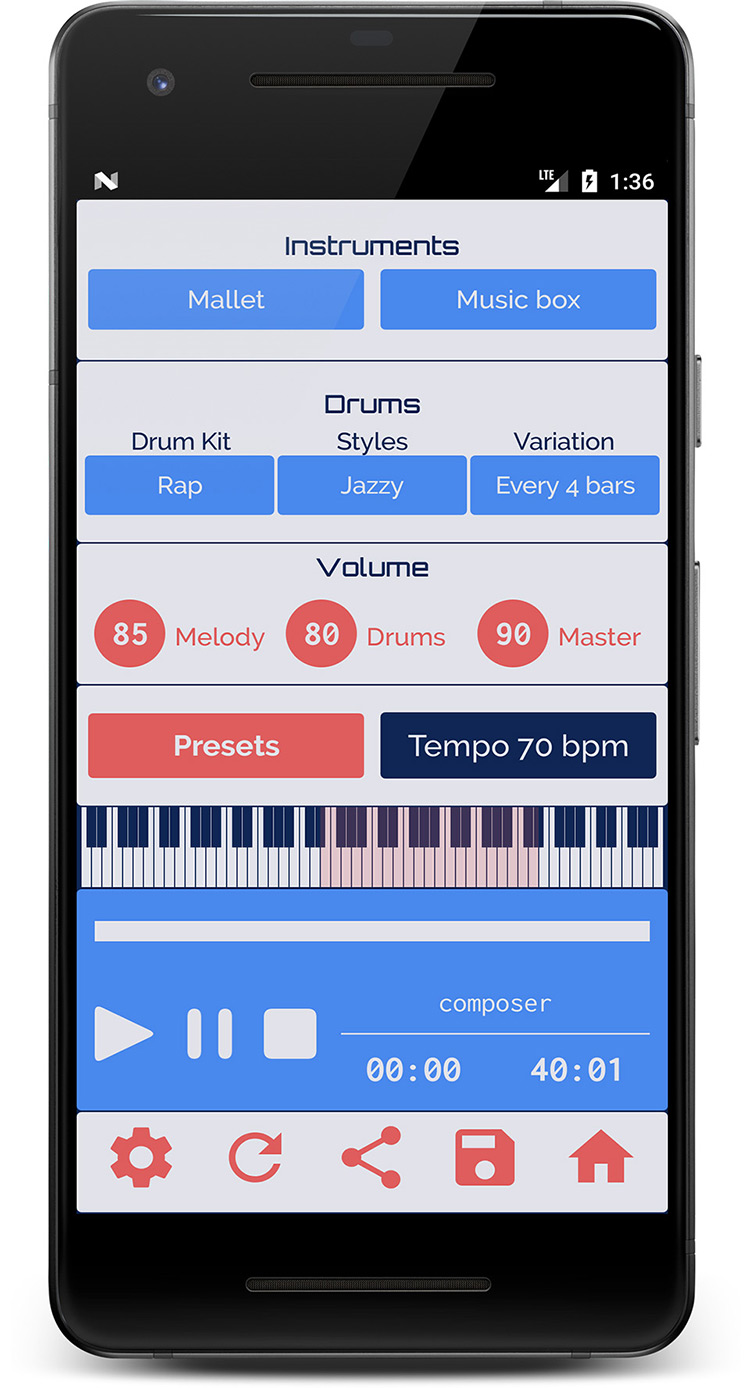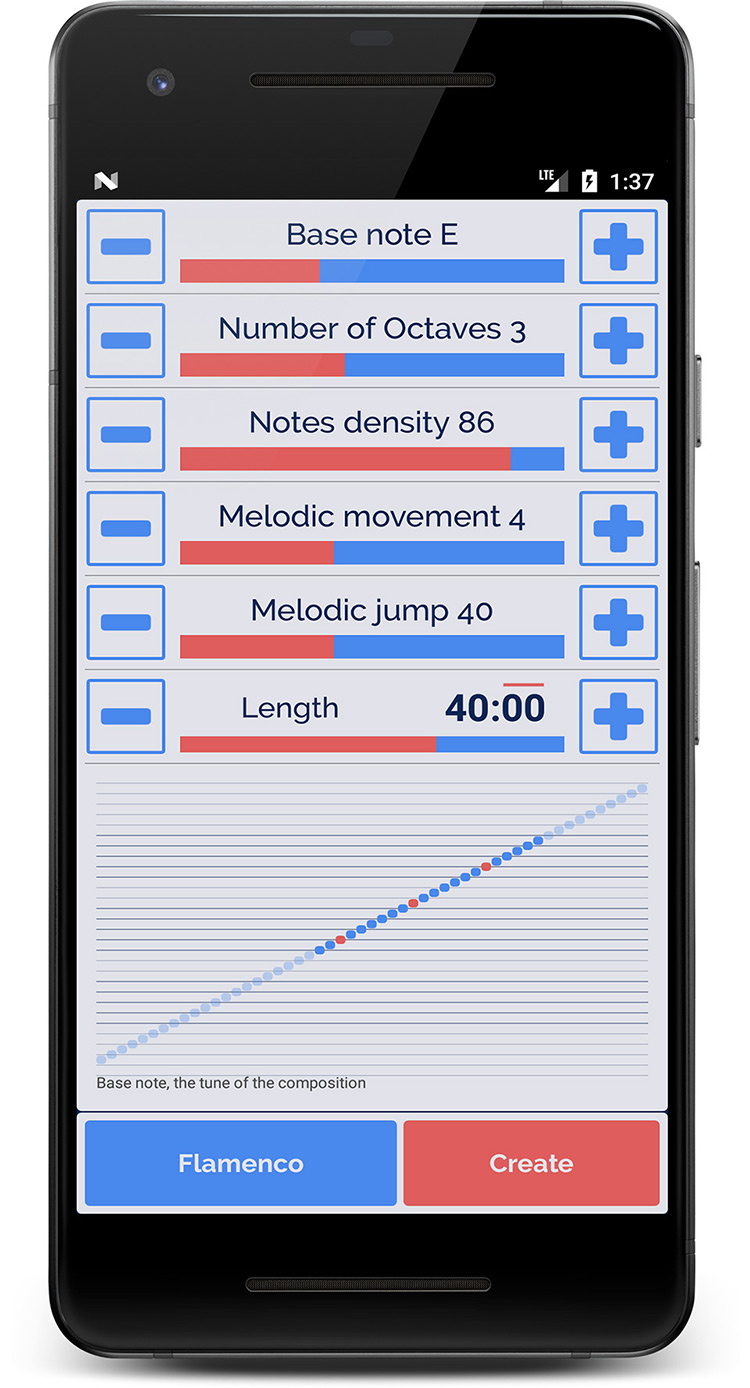 Composer saves your compositions in MidiFile format, an standard format that you can easily share on your social networks.
You can save your favourite melodies adjustments in Preset format
Or you can directly share your compositions via Email, SMS, WhatsApp, etc. with the Share button
Create your own music
Use your music created by Composer, royalty-free (*), as sountrack for your videos, slideshows, theater, performances or even as Muzak for shops, exhibitions, etc.
Share your compositions with your friends on social networks.
If you are a composer or a keen on song-writing, take advantage of the inexhaustible melodies flow that Composer brings you.

(*) Excepting extraordinary coincidence cases with previously registered melodies.
Devices
Composer 3.0 is an app that works with any smart phone or tablet, screen size and resolution, from JELLY BEAN 4.1 (API level 16) version of the Android operating system.